Thursday, November 09, 2006
Baby oh Baby! (pregnancy post)
So yes, you heard correctly! Ryan and I are having a BABY! Is that amazing or what? I am 9 weeks pregnant and due on June 13th-ish. We are so incredibly excited that we don't know what to do with ourselves. We have our first prenatal appointment on Nov. 21st. (less than 2 weeks away) We can't wait to hear the heartbeat.
So far pregnancy has been treating me very well. I have no morning sickness to speak of although I have had horrible indigestion. My only complaint would be how tired I am. Man, I didn't know a girl could get this tired. I sleep 9-10 hours a night and take a 2 hour nap everyday. I think it is beginning to get just a bit better. It should get significantly better in the 2nd trimester...in 2.5 weeks. I am so looking forward to that milestone.
Anyway, just thought I would update everyone on my life. I am going to try to do better about blogging....We will see how that goes. Love you all!
Posted at 12:23 pm by
ABBASGIRL98
Permalink
Monday, September 11, 2006
i have attempted to do this several times with no luck. (last time the site decided to do an undate and shut itself down during my attempt to blog. Therefore I lost everything!) Peachy. I am trying one more time.
So, I am officially a married woman! I absoulutely love being married. We are having so much fun. Setting up our house has been great. We have painted the living room (actually I came home from work one day to a beautiful blue living room!) We just bought new mattresses. I had never owned a "real" mattress. Wow! They are really worth the extra money. I have been sleeping so much better. It is a Serta perfect sleeper. We have had a couple of opportunities to entertain. That has been nice. I got to use my new china! Did I mention that I got china for a wedding gift? It is just beautiful. You will all have to come over and see it. I will post pics of all these things some time.

The honeymoon was so much fun. We went to Gatlinburg Tennessee. We had a really nice 2 story cabin that overlooked the mountains and it had a hottub on the deck. We went to Dollywood, the Dixie Stampede, and Ober Gatlingburg. (Ober Gatlinburg was not the highlight of our trip... we got stuck on top of the mountain with about 200 of our closest, sweatiest friends who we are all excited to be stuck in the line as we were. There was some sort of storm and lightening so they wouldn't let the lift leave the top. Luckily we did make it down and we were in the front of the line.

The wedding was amazing!!!! It was a fairytale of a day. I felt like a princess. I will post pictures but here is a link to a slideshow I made. Enjoy! We had so much fun on our day and really enjoyed seeing everyone. We love you all and I will post more soon!!!
http://86097920.slide.com/p/1/untitled-1911222013?referrer=emcd
Christi Evangelo :-)
Posted at 12:09 pm by
ABBASGIRL98
Permalink
Tuesday, May 16, 2006
School's out. Tulsa is packed up. Zero miles. Hung up phones. Ryan is in town! Woo-hoo! So that was Ryan's version of current happenings. Now I will give you the details. Ryan is out of school until August! I only have 2 more weeks of school so guess who came out for a visit! He is going to hang out here until school is out. Then the plan is to visit my parents, his Dad, my cousin Misty, the Baxley crew, and work on any last minute wedding details. We will be busy, busy, busy!
This past weekend we went to Alabama with Christi's parents to see her Great Uncle Jimmy. He is 91 and the coolest old man out there. It was fun to hang out with the Fam-in-laws, play some Geeter with her Dad, (guitar for Christi's friends who don't know my language) , scream at Uncle Jimmy because he couldn't hear us, and see my fiancee for the first time in 2 whole weeks. and she was beautiful! and I was purty. the end.
So for now, things are reallly good here. It is nice to have an extended time together (more than a weekend) and to not have to concentrate on upcoming goodbyes. We are still completely in love and enjoying every minute. We can't wait to see you guys at the wedding....52 more days!
Posted at 10:50 pm by
ABBASGIRL98
Permalink
Tuesday, April 25, 2006
apparently I have a life now or something....
I only say that because I have not found anytime to spend writing updates on my blog page. I have been so busy with falling in love and planning a wedding. :-) Yay!
Here is a quick run down and then I am going to give you several other links where you might be able to find updates on what we are doing right now. I did go to Tulsa for spring break and spent the week with Ryan! It was really a great week. I flew into Dallas that Friday evening and we drove to his Dad's house. I spent that weekend getting to know his family. They are all really nice and I enjoyed myself so much. They had a cookout Saturday night and I got to meet his Aunt and Uncle, all their kids and his Grandparents. The next weekend I met his other Grandmother and many other relatives. It was alot of people to meet but I had a great time. Everyone was sooo nice and I felt like a part of the family already. :-)
During the week Ryan and I went back to Tulsa- he had class everyday. I got to sleep in every morning and then got up and worked on invitations....they go out next week!!! We did have a nice intro into "real" life. I got really sick for like 3 days- I had Strep Throat- so Ryan got to see what I am like when I am sick (I am such a baby!) and I got to see how is is with me when I am sick. (WOW- am I lucky! He took such good care of me. I got chicken soup, medicine, a trip to the doctor, and lots of patience and sweetness. It was so nice to spend a whole week together instead of 3 day weekends.


It was such an amazing week and I really didn't want to come back to work or to Georgia at all. I had a little bit of an emotional break down getting back on the plane. (#1 I hate planes especially by myself, #2 I was leaving Ryan in the wrong state.... the right state would be Georgia)
Ok, I will do more updates soon... I promise.. :-)
http://www1.myspace.com/abbasgirl98 (my website...)

http://spaces.msn.com/theevangelos (Ryan and I)
Posted at 08:44 pm by
ABBASGIRL98
Permalink
Wednesday, March 29, 2006
Texas/Tulsa here I come....
Well, I leave Friday to fly out to Dallas. (ryan's Family lives out there) I am going to be officially meeting some of his family. (Dad and his family) I can not wait. It is interesting to be planning a wedding and not to have met the persons parents? I won't meet his Mom until a couple days before the wedding. :-(
I fly on Friday at 10:35! (only my 2nd flight ever...and that was 8 years ago) I am a little nervous but the end result is worth the fear. It has only been 3 weeks since I last saw Ryan but man it feels like months. I hate how that keeps happening. :-) The wedding is officially only 100 days away now! It is starting to feel close. I still have quite a bit to get done but we are pretty much all planned and just need to do the footwork now.
I get to stay out there with Ryan for 10 days! That is the longest we have had together since his first trip out here in January. I am really babbling tonight but I thought I would tell you all that I am getting on a plane! Maybe Ryan will decide to Blog and his will be more intersting.
Posted at 07:51 pm by
ABBASGIRL98
Permalink
Sunday, March 19, 2006
So do people still come here anymore?
I know that I have neglected my own website now that I have one with Ryan.....ooopps. I have had so little time to do much other than work with those lovely children....whom I only have another 9 weeks with!!!!...PRAISE GOD! ...... and plan the wedding that I have been dreaming of my whole life.... no pressure there to make it the best or anything. :-) (do I win for longest run on sentence ever?)
You can probably hear some of the bitterness about my job. I am still very unhappy teaching. I am not sure what it going on with me. I think it is a combination of being totally burnt out with it and with being so ready for the year to be over so Ryan and I can be together. One good---scratch that--- Great thing about next year (other than the obvious fact that I will be the new Mrs. Evangelo) is that I think I am going to be able to take a year off from teaching. I still may do something with children but actually prefer to do something totally related.....maybe work at Starbucks or Target or a really good shoe store.....think of all the discounts at those places. Ok, so those are not the likely places of my future employment. I will probably look for an office job of some sort. Some place where I can lock myself into a cubby with no children and pretty much no interaction with the human race other than a phone and a computer. Man, that sounds like heaven right now.

The reason for this break from teaching-- other than my pending insanity--- is that we will be only living in Tulsa from July to the end of December. Therefore, signing a contract is a little bit dishonest since I know that I will be breaking it. After Tulsa, I hear rumors that we are moving back to Georgia. The most likely place of residence is Warner Robins (boy are my parents happy about that one!) or Savannah. Once there if I can find a teaching job mid-year or a maternity leave to take for someone... then I would do that. I am just tickled about the time away from children. That is a very sad thing to me since I used to be the most excited teacher out there...
I think half of the problem right now is that I am teaching 1st and 2nd grade. I used to teacher 4th and 5th and I just loved it. I loved how I got to interact with them and the fact that they confided in me. It was totally different than how I interact with 7 and 8 year olds. Plus I am teaching inclusion which means I am in someone elses classroom all day. That is all fine and good but I am ready to have my own room again. I may actually start on my masters this Fall and get it in Counseling or something or even regular ed.
So I have babbled this morning like never before...Sorry! It is 8:30 on a Sunday morning, and I couldn't sleep and it is too early to get ready for church. I think I will go watch a movie! love you guys... Leave me a comment!
Posted at 08:20 am by
ABBASGIRL98
Permalink
Wednesday, February 15, 2006
You just have to Read this!!!!
So, it is official! I have the sweetest boyfriend in the world. If you want to know what I am talking about go to our blog page and read his latest blog! I am about speechless! EVANGELOve <--------Click there
Posted at 08:26 pm by
ABBASGIRL98
Permalink
Wednesday, February 08, 2006
So I found a new blog page that I really like and started one for me and Ryan. It has this great feature that has a slideshow of all the pictures I upload. Let me know what you guys think. It may eventually replace this lovely one! You have to leave the comment under individual posts instead of on the tag board like on this one. :-)
Posted at 10:18 pm by
ABBASGIRL98
Permalink
Tuesday, February 07, 2006
Just thought I would share a few of our engagement pictures with you guys. Ryan was here from Wednesday and flew out Monday morning. I am once again really sad that we are apart. Not so sure I can handle this long distance thing. I would love to just quick my job mid-year and move on to Oklahoma...Anyway, enjoy the pictures.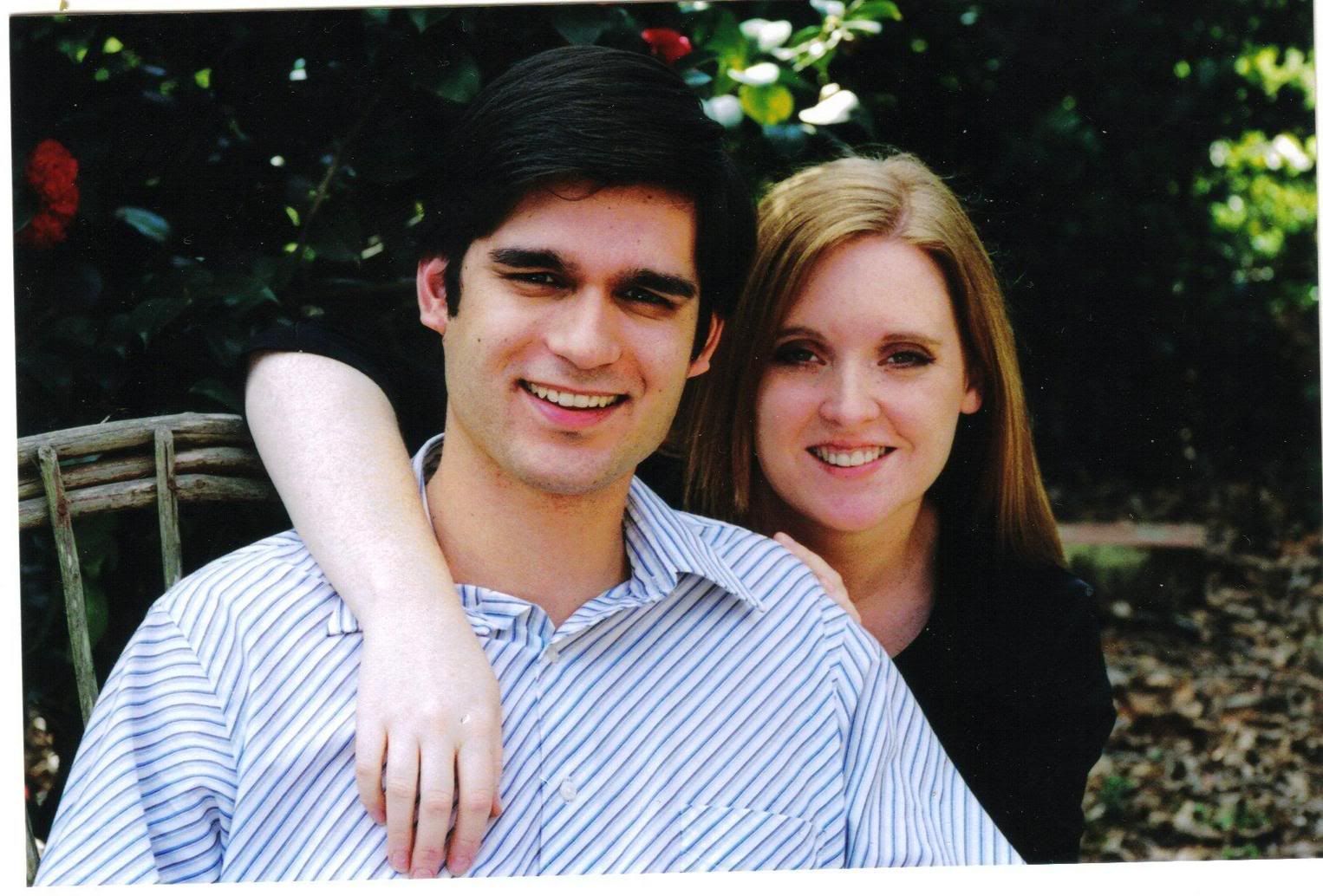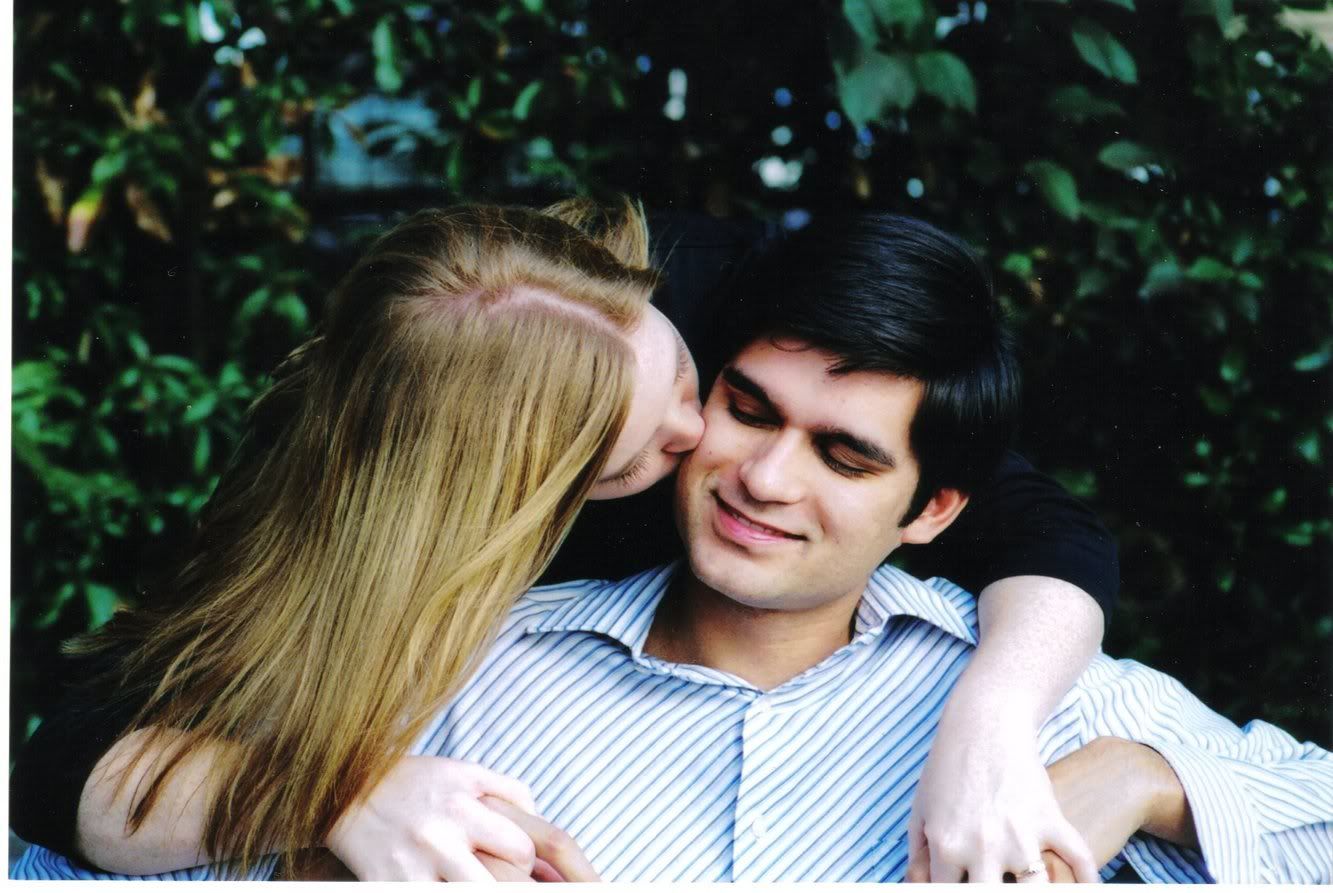 Posted at 06:55 pm by
ABBASGIRL98
Permalink
Tuesday, January 31, 2006
Reunion....9:47 p.m. Wednesday
Yes, I am still alive just really distracted and busy with my exciting life. :-) Ryan flies into Atlanta tomorrow at 9:47 P.m. It has been 3 weeks and 2 days since we last were together and to be honest...it feels like 2 months. Crazy! There is a lot going on with us as most of you know. We are in the middle of planning the wedding that I have yet to officially announce. (announcement coming soon.....) I will say that the wedding will be July 8th in Perry. Very exciting..
We have so much to do while he is here. Engagement pictures, registering at various locations, meet photographer, go see my parents, meet the preacher who will be marrying us (Lee Mason for those of you who went to UGA with me) and have dinner with Misty. I am tired already. This all comes second to spending some quality time with my honey.
As for the rest of my life it has not been a great week so far. I have a prayer request for you guys. We have a little girl in our class (2nd grade) who just found out that she most likely has Leukemia. They were doing a bone marrow scan tomorrow. She just seemed so healthy up until now. She was at school Friday and seemed fine. We (the teachers) are going to go to Scottish Rite to see her tomorrow. Please keep her in your prayers. Our class has had a rough year. I am not sure how our students will handle this if we have to tell them. As some of you know we had a little boy from our class die in a house fire earlier this year along with his mom and brother. It is interesting that I have gone 8 years with no tradgedy's affecting my classes....and then this year has been full of them. So sad.
I am really ready for this school year to be over (78 more days!) It has been full of meetings,. stress, and crazy people. I can't wait to be finished and able to fully concentrate on wedding plans. I am also trying to sell my house here in Powder Springs... so if anyone knows anyone....... ;-)
Well, I will write more later after this visit with Ryan is over. Leave comments for me....
Posted at 09:55 pm by
ABBASGIRL98
Permalink